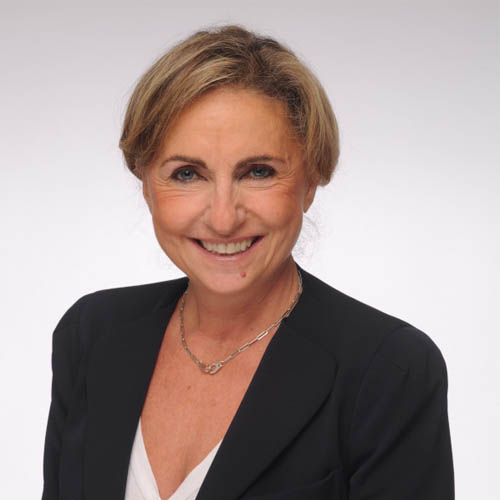 I thought Transmission Lab as a veritable "incubator of transmission" with the ambition to develop a culture of the transmission in France. We defined various stakes to reach this objective :
Teach the necessity to anticipate in time the transmission of a firm ;
Help the firm leaders, in a long-time process, to think, mature and concrete at best the appropriate transmission choices ;
Contribute to bring the transmission of our firms up to the European standards ;
Transmit to perpetuate, transmit to grow up, transmit to innovate…
It is necessary to overcome the taboo of the transmission, the denial of the succession. These are not the fiscal, legal and financial barriers that obstruct the transmissions' projects but mostly the lack of speaking and sincere exchanges about the issue.
From my experience of transmission in multiple configurations (successor, creator, buyer), I know that, even chosen, a transmission is not compulsorily prepared and even less accompanied.
Nadia Nardonnet,
Chairwoman & Founder
[add_eventon show_et_ft_img="yes" ft_event_priority="no" only_ft="no" hide_past="no" etc_override="no" ux_val="1″ evc_open="no" jumper="no" hide_so="no"]
THE BOARD OF DIRECTORS
The project was born from the meeting of three strong energies, as convinced… than concerned and complementary !
Chaired by Alain Thibault, gathering people chosen for their competences.
Accompanied by Yves Poivey, buyer of Eras (Five-hundred-employees Engineering firm sold to Engie). Active member in Mentoring Institute of CCI Paris, member of the Prisme boards of directors in Lyon, guide for entrepreneurs. Business Angel
Chaired by Alain Bloch, coordinating with our partners the studies and researches.
Assisted by Léa Wang, University lecturer and researcher at Paris Nanterre, and in charge of research programme at Transmission Lab. Her projects concern firm transmission and the leadership. She is graduated with a PhD in Psychology of work and organizations at University Paris 8 (France) and University TsingHua (China).
Chaired by Nadia Nardonnet, gathering our members (both physical and/or moral people) that contribute to the standing and the financing of the endowment fund.
Our members
We are proud to having united around this important issue for our country prestigious and involved collaborators.
Subscribe to our newsletter
Ne manquez aucun sujet du Transmission Lab
Please add MailChimp API Key in
Settings